-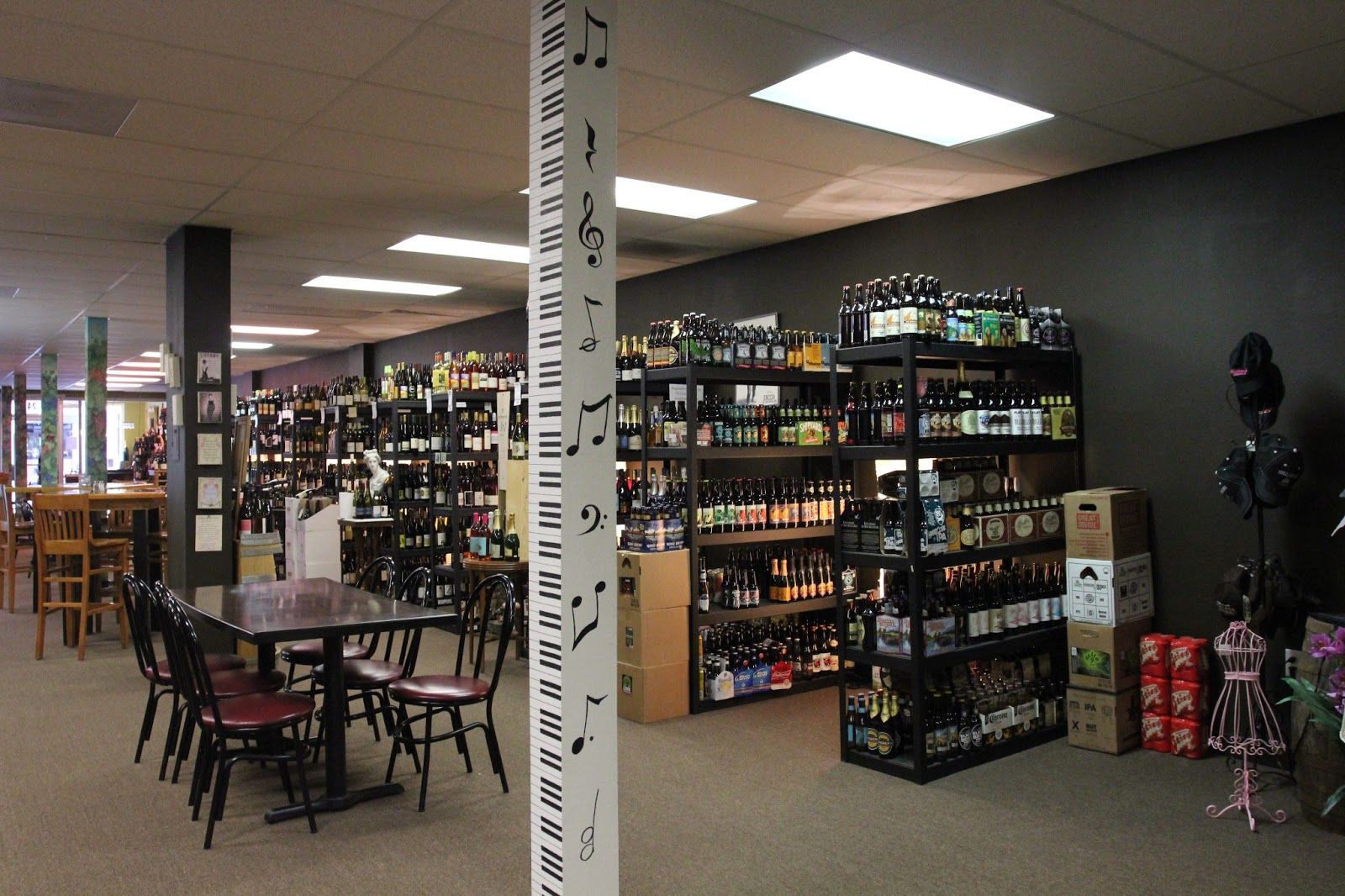 Being a foodie, I see summer as a time to visit the local Farmers' Market for fresh produce and baked goods. This year, thanks to my schedule, it was a sunny Saturday in mid July before I was able to make my first visit to
Hillsboro, Oregon's Farmers' Market
, occupying closed blocks of the town's Rockwell-esc Main Street
.
I was slightly discouraged to find only a few produce vendors peppered sporadically among many more craft and community oriented information booths. With only a fresh loaf of
3 Cheese Garlic Bread
to show for my ninety plus minutes of shopping, I was hot and my eyes were burning from pollen exposure, so I ducked into what I thought was a wine shop.
As it turns out, it was a wine shop, a beer shop, a hard cider shop, a full bar, and a restaurant serving gourmet inspired
tapas, salads, soups, sandwiches
, and
desserts
at reasonable prices.
Find their full menu here
.
Primrose & Tumbleweeds
first opened on April 30, 2011 as a specialty beer & wine shop. By October of that year, business had been good enough to allow the proprietors to expand their focus by serving food, wine, beer, and cocktails on premises.
Boasting, "
the World's Largest Selection of Oregon Wines, over 200 handcrafted beers, and one of the best selections of hard cider in the Portland, Oregon area
," the long narrow shop and eatery features a cozy piano bar upfront, multiple rows of wine & cider stocked shelves running along the left wall, a full bar along the first half of the right wall, followed by a healthy inventory of chilled & non-chilled craft beers, and few dining booths. Another series of eating tables run through the center of the eatery/store amidst decorative support poles adorned with retail priced pieces of word based art.
Thirsty patrons can order their favorite cocktail, the
Day's Pour
of beer or wine, or buy any bottle from their shelves to drink there and/or at home.
My typical lunch time had come and gone unobserved, so I ordered their
Cabo-Cado Sandwich
(Bacon, guacamole, house made spicy mayo, lettuce & tomato) and a
Razz Wheat Beer
from Hillsboro, Oregon's
Vertigo Brewing
. The sweet fruitiness of the beer played well against the smokey salty bacon, fatty tangy guacamole, and spicy mayo. The sandwich with potato chips, spicy slaw, or pasta salad was $8.00, and the beer was around $7.00. I also left with a $12.00 bottle of
Honeywood's Raspberry Wine
, which I'll review once I drink it.
All in all, I enjoyed my tine at
Primrose & Tumbleweeds
, and I plan to go back in order to peruse the inventory more thoroughly and, perhaps, sample their dinner menu.
I'd give them 9 out of 10 stars.
-
Primrose & Tumbleweeds
248 E. Main Street
Hillsboro, OR 97123
Phone: 503-703-8525
Located one block north of the 3rd & Washington MAX stop, in the heart of Historic Downtown Hillsboro
Hours:
Monday, 11:00 am to 8:00 pm
Tuesday through Thursday, 11:00 am to 10:00 pm
Friday, 11:00 am to Midnight
Saturday, 11:00 am to Midnight
Sundays, Noon to 6:00 pm
Happy Hour 3-6 pm weekdays
Website
primroseandtumbleweeds.com/
| Email
primroseandtumbleweeds@gmail.com
|
-