-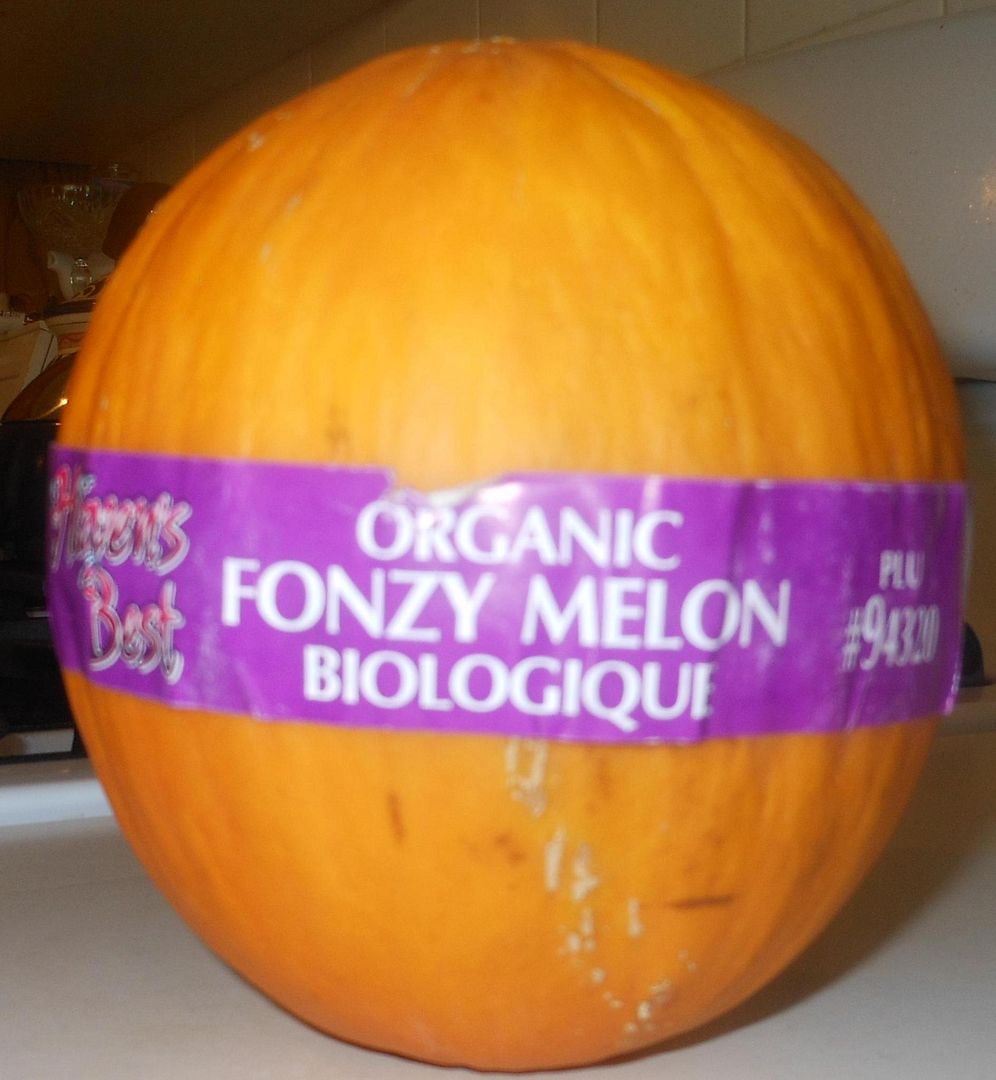 Title: Fonzy Melon | Date: 05/27/2014 | Photographers: James Kiester & Dani Cogswell |
This picture was taken by the author of this blog.

Yesterday, the produce section at
New Seasons
(a North West version of
Whole Foods
) was featuring something called a
Fonzy Melon
labeled with a tongue-in-cheek sign reading, "Approved by Henry Winkler." Partly for reasons of nostalgia, yes I had a Happy Days lunch box, I added a melon to my cart.
When I got home, I tried to research the origin and history of my find online. I found some
growing instructions
, and a few brief tasting notes from fellow food bloggers, but nothing to indicate which fruits were spliced to create the melon, or how it got its name.
Nevertheless, I cut open the round pumpkin-orange
Fonzy Melon
, which is about the size of a Honeydew, for breakfast this morning. Inside was a juicy white semi-firm fruit flesh surround a core of seeds. The flavor tasted like a cross between a Bartlet Pear and a Muskmelon (Cantaloupe), which may, or may not, be a clue to its breeding.
In any case, the
Fonzy Melon
offers a distinctive flavor, and can be used as one would use any small melon.
-